I've had several conversations in recent weeks where the other person laments how plugged in everyone has become. I, of course, am happily plugged in, but I do understand the point. We get so caught up in tweeting and posting and sharing that we don't always take a moment to just enjoy the… moment.
I admit that when something cool/funny/ridiculous happens, more times than not I have an urge to tell everyone. That doesn't mean I DO, but it crosses my mind. However, my reflex is to share with my friends, not the entire twitterverse. The majority of my social life takes place online and there always seems to be someone there when I want to talk, no matter what time it is.
Despite this, I'm kind of proud that I didn't tell anyone about this moment: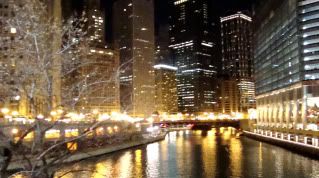 I just enjoyed it.
What offline moments have you enjoyed lately?