Over the past year I've slowly sorted through the piles of boxes stored in my parents' garage. (I have a LOT of wine glasses, but no silverware.) I've rediscovered photos and games and clothes, but one box in particular had completely vanished. Figures it was the box of my favorite books.
Well look what I found!
I cannot explain how happy I am to have them. Over the past year I'd remember a certain title, then go on a hunt through the garage, only to leave dusty handed. Sunday I took an hour to move everything from one storage place to another (ie: one end of the garage to the other — don't ask, it was requested of me…) yet the books were nowhere to be found. I trudged back to the basement determined not to stop until I unearthed them, and this time I prevailed over the depths of the basement. Ha-HA!
I also found these beauties.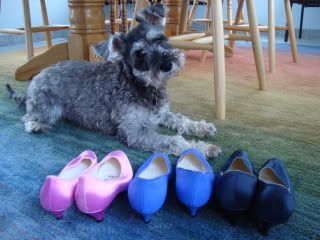 Have you found any old treasures lately?