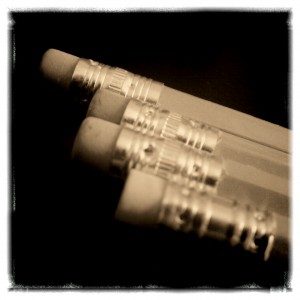 I sent my first queries for Flicker almost seven months ago. In that time I've had a couple full requests, a few more partial requests, and several handfuls of rejections. I've avoided talking about the process here because I choose to keep that out of the public eye, but I'm reaching the point where I need some advice.
"They" say that at some point you need to put the novel away and start something new. I'm already planning my next novel (NaNo starts in less than three weeks!) and I'm ready to switch gears. What I'm not ready for is putting Flicker away. I've had so much positive feedback from agents and beta readers—including teenager—that I'm having a difficult time accepting that this is the end of the road for this story.
Yes, there are other options. I have quite a few friends who've submitted directly to publishers, and many more who've self-published. I'm not sure yet if either of those are right for me, but I'd like to hear your thoughts.
(And please no bashing one side or the other.)