I spent nearly 14 hours painting this past weekend and have lots of before and after pictures to share. BUT, since painting took precedence over my freelance work, right now I only have time to share the colors.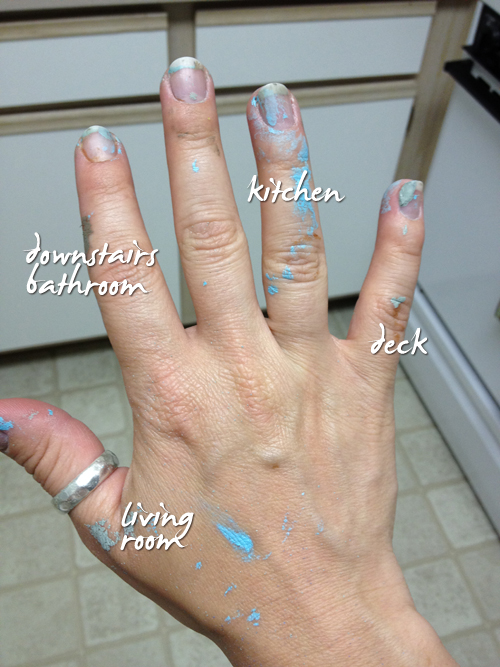 You'll have to imagine what the rest of me looked like. Let's just say I didn't wash my hair for a couple days longer than normal, bringing a whole new meaning to hair pomade.
I also painted the bedroom but that shade of blue seems to have gone rouge.