Paint!
I've always loved color — that's probably the designer in me — and during the years I lived in apartments where I wasn't allowed to paint, I slowly crafted my ideal home. NOW I HAVE IT!! We started with the main rooms (kitchen, living room, bedroom, and two bathrooms) and will tackle the others in the next weeks or months. (Yes, I'm trying to be realistic even though I want it all done NOW.)
The two rooms with the biggest transformation are the main bedroom and kitchen. First the bedroom: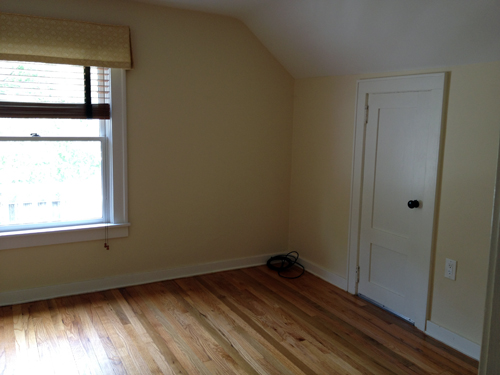 This is the smallest of the three bedrooms, but it faces the backyard and has a teeny little deck out the window (that'll be another post). The bedroom in my apartment is a lovely shade of blue so I decided to stick with what I love.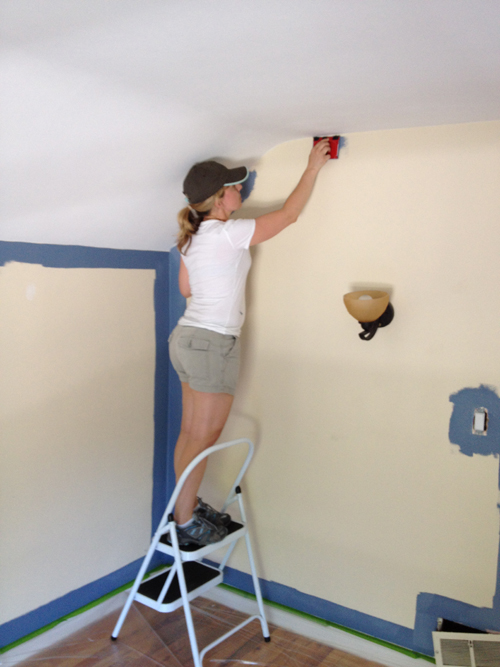 I might be the only person who needs a step-stool to reach this ceiling.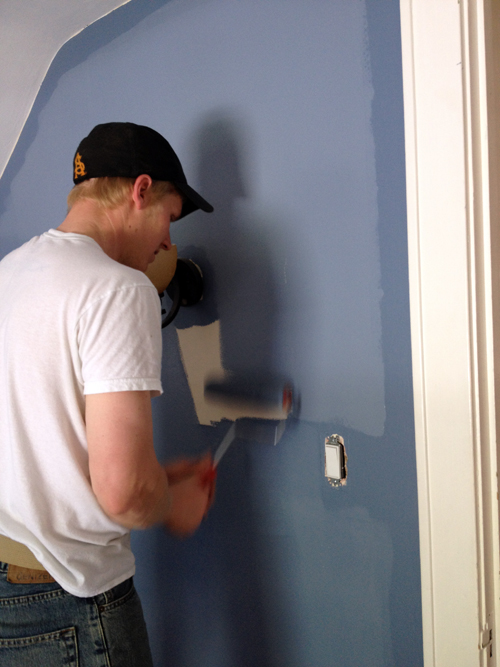 Putting on the finishing touches. Look how fast he paints!
And finally….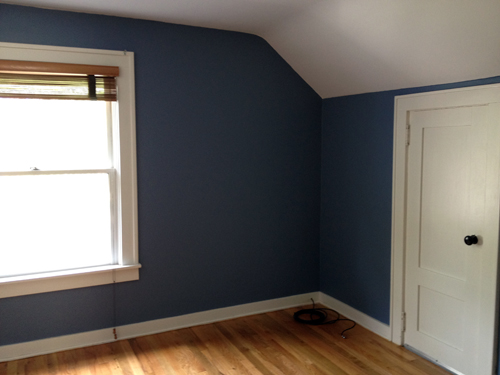 As of Wednesday this will be my full-time bedroom!
Coming soon… the kitchen!