Hey, remember how over a month ago I bought a house and promised pictures of the renovations? Yeah, well it turns out that renovating takes a lot out of a person. I'm sorry I haven't posted more frequently, but lucky for you (yes, YOU) I took pictures!
Here I present the kitchen, as it appeared when I signed on the dotted line. (It wasn't actually dotted. I think those went the way of dot-matrix printers and two spaces after a period. (Yes, I had to get that in there.)) The color wasn't bad, but seeing how this was my first ever full-sized kitchen, the green had to go.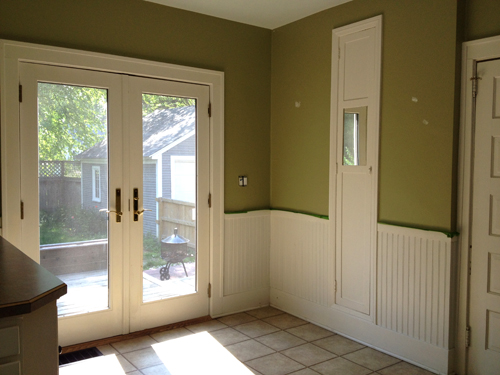 As most of my wardrobe proves, I adore teal, aqua, and any shade in between. When choosing colors the BF and I had no problem in the rest of the house, but the kitchen eluded me. While perusing paint chips for the 50th time in two weeks I plucked a color that I LOVE.
"But I can't do that."
My lovely BF decided that was silly and if I want an obnoxious color, I should paint it an obnoxious color. So I present to you…
Obnoxious Teal!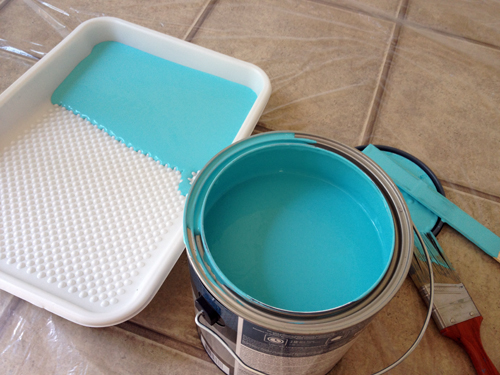 OMG, it makes me so happy.
I'm not a hesitant painter so the minute I popped open the can, the paint was on the walls. And the giggling began. It is SO bright! As the afternoon wore on and the color kept getting brighter and brighter I worried that the kitchen might be the first room that would need to be re-repainted, but a month later and I still love it.
What say you?