I will apologize in advance for the length of this post, but the master bathroom is finally finished! I'll start with the before photos.
The green was close to what I like, but off just enough that I knew I'd want to repaint. The previous owners had a piece of furniture to the right of the sink–something I do not have–so this was the first thing in the house that I knew would change.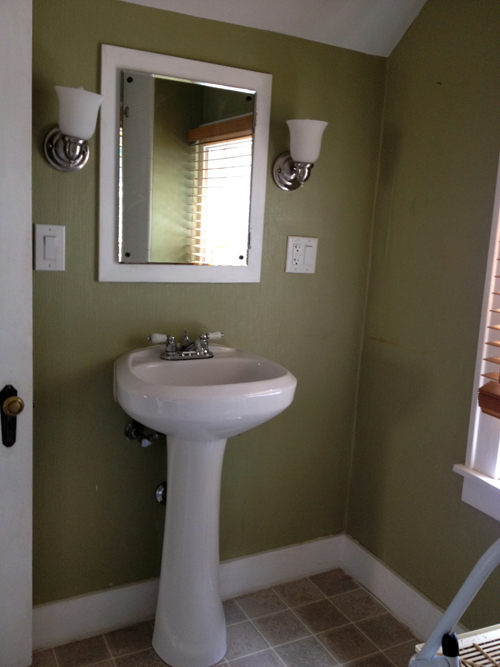 There wasn't much wrong here, but toilets aren't that expensive…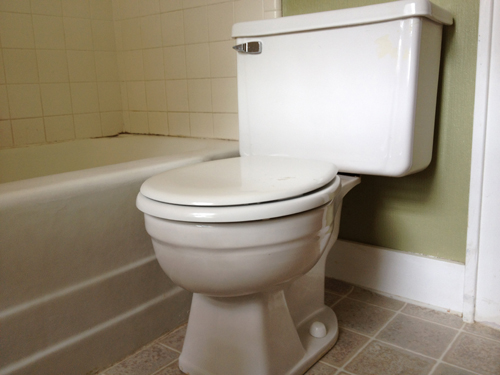 and once you're tearing out the sink and toilet, you may as well replace the floor too, right?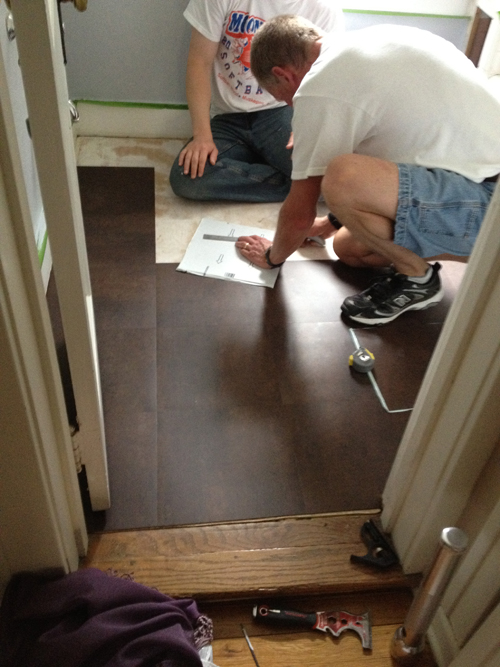 They're cheap, but do require a bit of assembly.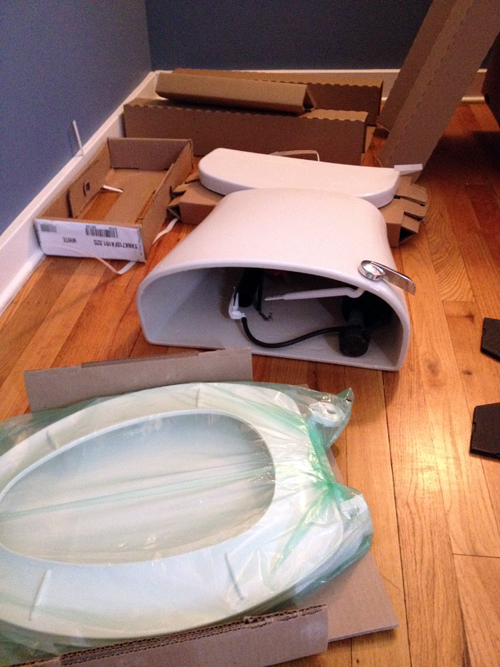 Thank goodness for family help!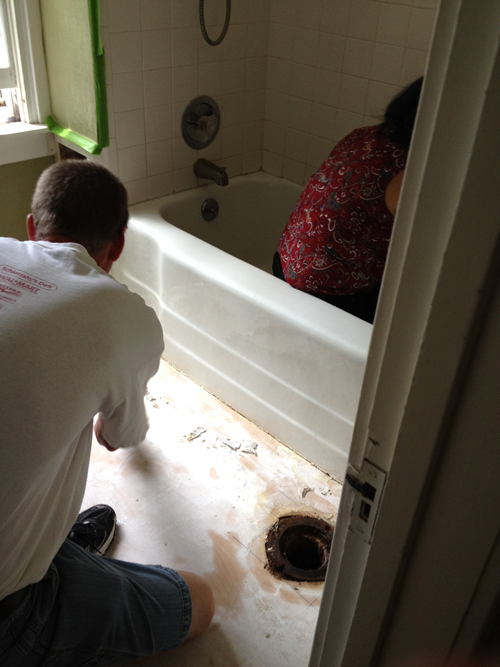 And…. AFTER! I found this vanity at Home Depot and absolutely love it. My mom donated the owl print and I painted the trim around the medicine cabinet this past weekend. I also painted the inside white. Believe me when I say you don't want to see the yellow it used to be.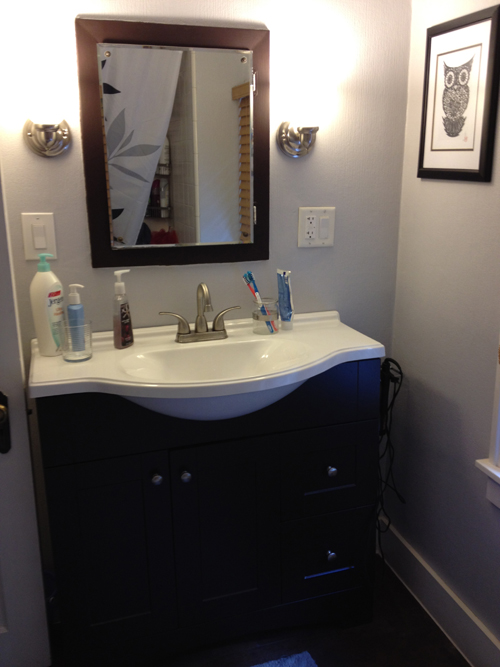 The bathroom is only four-feet square so I needed something that didn't stick out too far into the room. This gives plenty of storage space and a full-sized sink.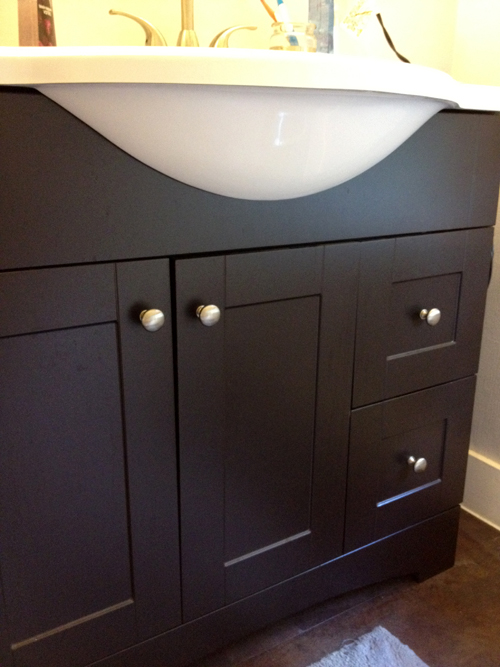 The new toilet is slimmer, which is awesome since the bathroom is so small.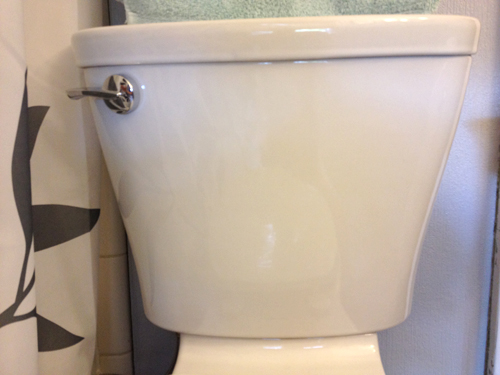 The bathroom only came with one towel rod–in the shower–so this gives even more storage along with two towel racks.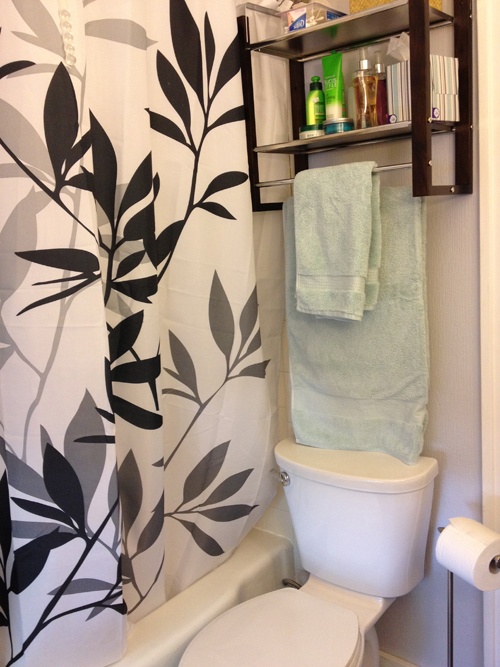 I'm not a huge fan of the color of the blinds, but I do love the style. Works for me!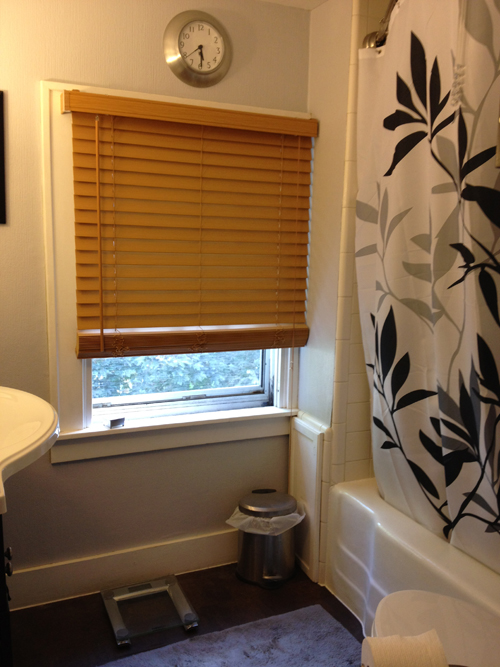 And my favorite part? The fancy blow dryer and flat iron holder hidden on the right side of the vanity!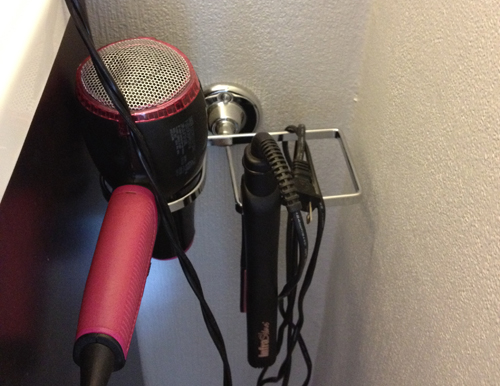 So what do you think?