I first joined Pinterest when I was in the process of buying a house, and because it's so easy to get sucked in for an entire afternoon, I limited my boards to only house-related posts. Since moving in I've expanded my boards to include Do-It-Yourself projects, and now that I'm getting things put away I've put a few ideas to good use.
The Scarf Holder
This is actually a twist on a different idea I saw, but the tension idea was my idea. Add a dozen shower rings for $3 and you will always be able to find your favorite scarf when you're late for work. (Or is that just me?)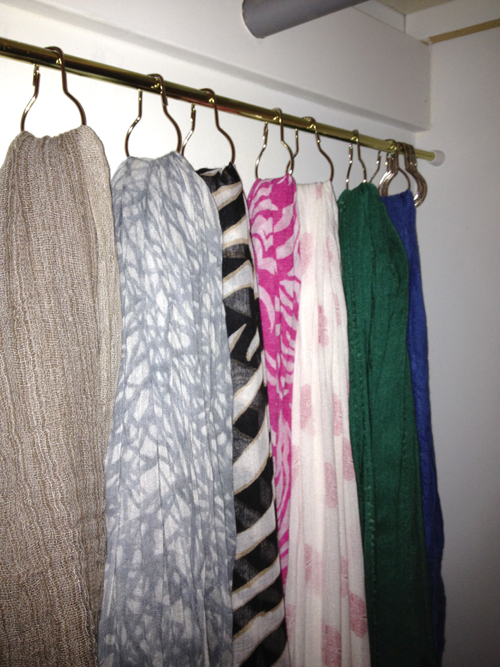 The Jewelry Organizer
I used an empty picture frame I hadn't been using, some twine from a few Christmases ago, and the other metal rod form the scarf project. I love how it turned out!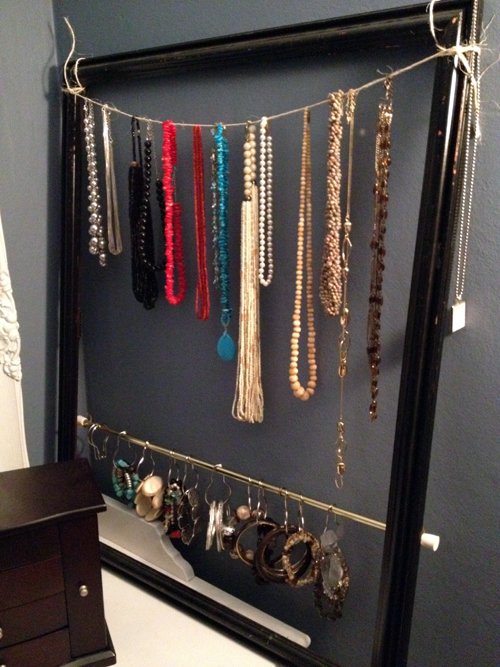 Boot Noodles!
Two swimmy noodles for $1 each + a pair of scissors and you've got yourself a neato way to keep your boots from falling over.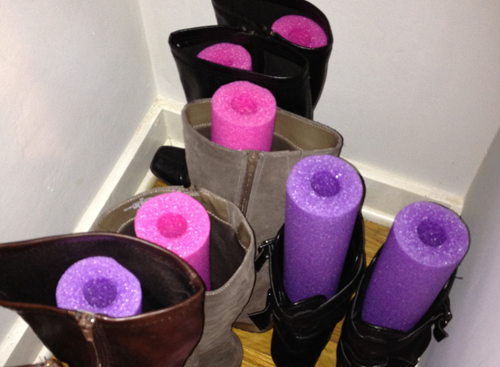 Have you put any Pinterest ideas to work? What are your favorites?