I still can't quite believe it. FLICKER is REAL.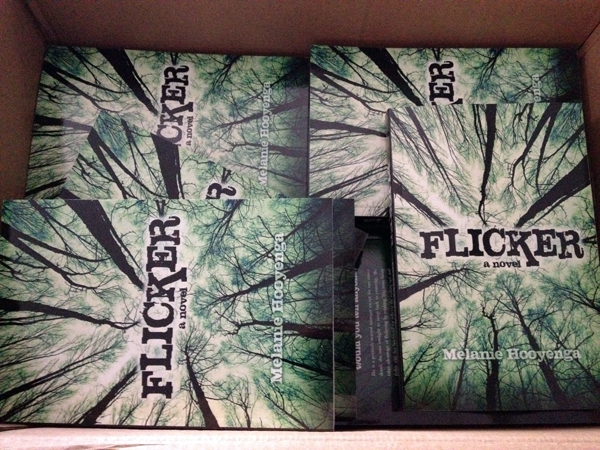 I was home eating lunch when the UPS man plopped a box full 'o books on my front porch–a week before I expected them. I'm so thrilled with how they turned out!
Here's the buying info:
eBook
Amazon (Kindle)
Barnes & Noble (Nook)
Kobo
Print
Amazon
I'm still working on making it available on iTunes (they have a few extra hoops to jump through) and I'm putting the final touches on a few interviews. Soon the entire world will get their Flicker on. Bwahahahaha!