I'm thrilled to announce that Fracture is now available on Amazon! Today you can only get the ebook, but tomorrow (probably in the evening) the print version will also be available!
Things I learned (or remembered) while prepping this book for publication:
I love formatting large documents. It's a challenge and tedious, but the results are satisfying.
Formatting the digital files is its own challenge, but also rewarding.
The odds of the second book being the same number of pages as the first is slim to none, yet my two books are within four pages of each other.
Amazon sometimes publishes things a bit sooner than expected, and then you end up #38 in Teen & Young Adult Time Travel! (see image below)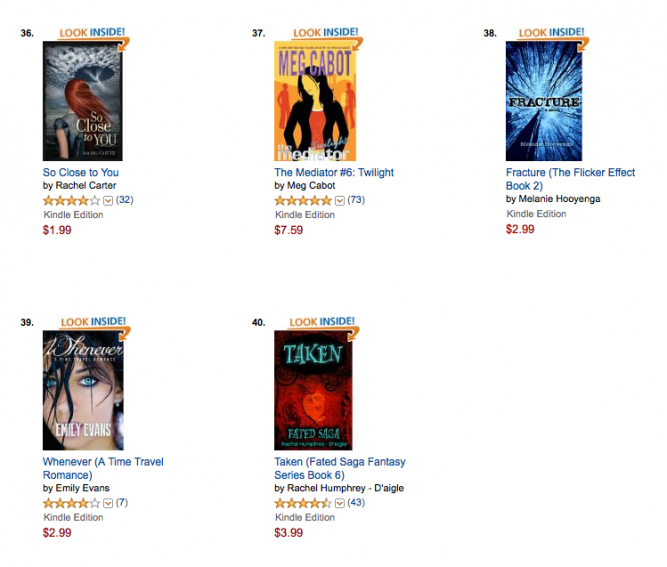 It wouldn't be book launch day without a giveaway. Everyone who leaves a comment will be entered to win one signed copy of Fracture! I'm also having a launch party on Facebook, where I'll be doing a separate giveaway. Visit both for more chances to win!
And if you feel like sharing this, by all means, share away!