You Could Win an Advanced Copy of FADED!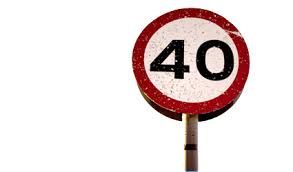 You've heard me say it before—reviews are like gold for writers. Buying our books puts the bacon on the table, but we absolutely LOVE when you write a review. As of today, FLICKER has 29 30 reviews on Amazon. Yesterday was 40 days before my 40th birthday and I think it would be WONDERFUL if you all helped me reach 40 reviews for my birthday!
"But I don't know how to write a review…"
Not to worry! Reviews on Amazon and Goodreads are nothing like the one-page single-spaced reports you had to write in English class. They can be brief and sassy and only a sentence or two (of course you're allowed to write more). If you've never written an online review, here are a few ideas to get you started:
Tips for Writing a Review
Highlight your favorite part of the book
Talk about what you liked about the characters
Tell what surprised you, or something that was unexpected
Compare the book to another that you loved
To make this interesting, I'm going to give away an ARC (advanced reading copy) of FADED, the third book in the Flicker Effect trilogy, to one lucky reviewer. To enter, all you have to do is post a review to Amazon, then email the link to melanie(dot)hooyenga(@)gmail.com. If you also post it on Goodreads, send me the link and you'll be entered twice.
Even better, write a review for FRACTURE and you'll be entered three (Amazon) or four (Goodreads) times!
Thank you!!