Hey! It's been a busy month. After the Women's Expo last month, Jeremy and I visited Portland for the first time, where we hit 12 breweries in 3.5 days (photos here) — quite an accomplishment, we're told — and then Camp NaNoWriMo began and I started my next novel! This is a completely new story and it's been fun getting to know my new characters. This novel is purely contemporary, heavy on the romance, and hopefully funny.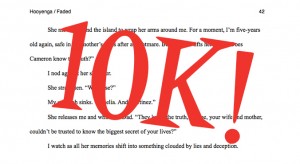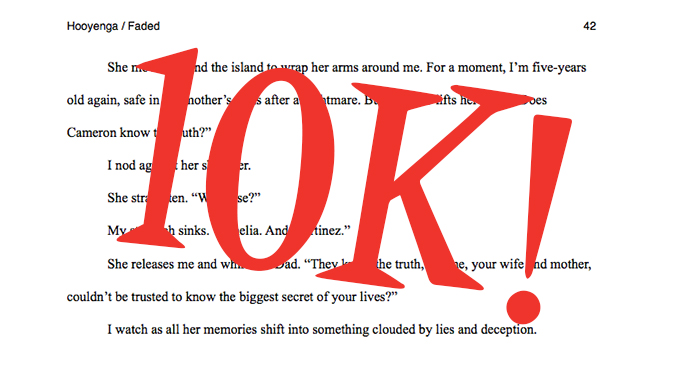 I've said before that my wips don't feel real to me until I hit the 10,000 word mark, and I hit that this weekend! Best of all, I've reached that milestone three months sooner than I thought I'd be starting this novel. With Faded I didn't start writing until Fracture was published because I thought it'd be too hard to write one while editing another, but I've been so excited to start this story that I couldn't wait. Big thanks to Stacey for pushing me to just start writing.
In other news, I'll be at the Muskegon Hackley Public Library 2nd Annual Local Author Fair on Saturday, May 2nd, from noon until 3pm — just one more way I'm breaking out of my circle. Grab your friends and stop by and say hello! Or best of all, tell the teenagers you know and bring them along.
And finally, it's my 2-year anniversary today! I can't believe it's already been that long!
What's new in your world?