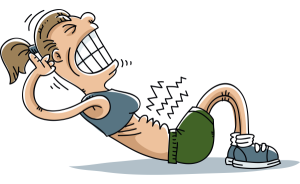 No, I'm not going to make you drop and give me 20 (although it's done wonders for my love handles) — FADED will be published in EIGHT DAYS! 192 hours! 48 working hours! I'm super excited to release this book to the world, and even more excited to hear what people think.
I've spent a lot of time with these characters (5+ years!) and while I'm a little sad to wrap up their stories, I'm ready to set them free into the world. Especially after the last couple weeks. One perk to being an indie author is you control everything about your book, but that comes with its own share of headaches. I created the ebook files for FRACTURE last year, but something changed between then and now and I could not for the life of me get the digital files to behave. I know print formatting — that's what I do in my day job — so the print book was a piece of cake. But the digital files? Oy vey.
Fortunately I have a wide network of fellow authors so they were able to point me in the right direction. I took last Friday off to make sure I could finish the files (they were due that day — nothing like cutting it close) and once I sorted it out I did one very smart thing: I documented the steps. There are a ton of sites that walk you through ebook formatting, but a lot of them are customized for Word docs, not InDesign, so now I have my cheat sheet. I'll probably share it in a blog post to help other authors.
So anyway, that's a long-winded way of telling you that MY BOOK CAN BE YOURS ON JUNE 9TH! I'm ceasing my exclusivity contract with Amazon (KDP Select) so all three books will be available on Amazon, BN, Smashwords, and Kobo. FRACTURE won't be available until June 20th, so please sit tight if you're waiting for that. AND I'll be offering all three books in an ebook bundle!
And, I'm having my very first Faded Book Launch Party! My local bookstore, The Bookman, has graciously offered to host me so if you're in the west Michigan area, please stop by and say hello!
715 Washington St., Grand Haven, MI 49417
Tuesday, June 9 ~ 6-8pm
On Friday, June 12, I'll be at Authorpalooza in Big Rapids from 12-2pm!
Oh, and of course you can pre-order FADED here.
See you next week!