This past spring was, to put it mildly, rather chaotic. I had several book events, including two the week FADED released, so I took a much-needed break through the beginning of August. But now I'm back and ready to roll! I have four fun events scheduled this fall, plus I'm writing my next YA novel! Read on to see the latest…
Upcoming Events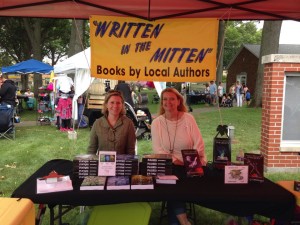 Kalamazoo Book Bash
Saturday, Oct 10, 2015 | 11am–4pm
Radisson Plaza Hotel
100 W Michigan Ave. (Lower Level)
Kalamazoo, MI 49007
Grand Rapids Comic Con
Friday, Oct 16 – Sunday, Oct 18, 2015
Fri 2pm–8pm | Sat 10am–7pm | Sun 10am–5pm
Devos Place
303 Monroe Ave. NW
Grand Rapids, MI 49503
Barnes & Noble Mega 50
Friday, November 6 | time TBD
Lakeshore Market Place
5275 Harvey St.
Muskegon, MI 49444
Holiday Book Bash
Thursday, December 7, 2015 | 5-8pm
Seven Steps Up
116 Jackson St.
Spring Lake, MI 49456
Guest Posts, Articles, and My Books in the Wild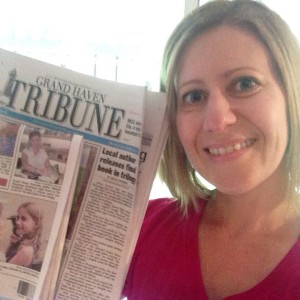 Other writers have been nice enough to share their space with me. Check out my interview with Sharon Ledwith and my guest post over at Krysten Lindsay Hager's blog. AND I made it to the front page of the Grand Haven Tribune!
In June I had a radio interview to help promote the Authorpalooza event I attended. I managed to sound like I actually know what I'm talking about!
And who can resist a shot with my babies at the Bookman in downtown Grand Haven?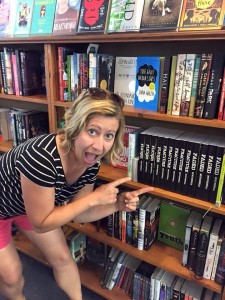 So what's new with you? Have any good book recommendations?