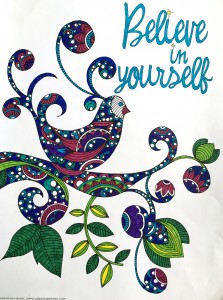 At the beginning of this year I challenged myself to break out of my circle, meaning I needed to get myself and my books in front of people I didn't know. I'm happy to report that since then I've added the following experiences to my list:
2 3-Day Conferences (Women's Expo & Comic Con)
2 Radio Interviews
6 Guest Blog/Interviews (links here) (Edited to include my guest post on SCBWI Michigan!)
1 article in the local paper
9 Book Signing/Sales Events
1 Book Launch Party
1 Writing Conference
1 National Writing Award (I still can't believe this)
I have to admit, when I said I'd aim for one new thing per month, I didn't really know if I could do it. After all, last January I only knew a handful of local authors and while my books were in the local bookstore, not much was happening. The Women's Expo in March introduced me to a dozen wonderful writers, and the events started rolling in.
But there was still one problem: I heard about these wonderful opportunities from other people. It was all reactionary. Sure, many of them were successful and I'm grateful I was included, but I didn't seek anything out on my own.
Which leads me to my goal for this year:
To PUSH Out of My Circle
Sounds a little like birth if you ask me, but I need to be proactive. To seek out opportunities and make them happen. And I've already started.
After a friend sadly passed in October, several of us have stepped up to organize this year's book booth at the Women's Expo.
I was a little pushy and landed myself an interview on a local radio station.
And I entered my first writing contest at the end of last summer (and we now know how THAT turned out!).
Next month I'm attending the SCBWI Writing Conference in New York — my first major conference. I'm polishing my current wip and may query agents with it in the spring.
Proactive.
(not the acne medicine)
What are your goals for 2016?