You guys! From March 29 – April 3 there's going to be a HUGE Young Adult Scavenger Hunt (aka YASH) going on ALL OVER THE INTERNET. It includes 160 authors — with a total of 160 FREE BOOKS up for grabs — and I'm one of them! I'll be hosting one person and linking to another, and so on and so on, and all you have to do to enter to win the books is follow the clues in the hunt. You're all internet geniuses so this should be a piece of cake.
Check out the teams below to see which teams your favorite authors will be on and what their featured book will be.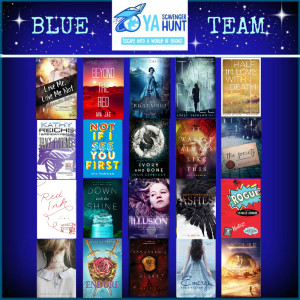 Eric Lindstrom
Kate Karyus Quinn
Leah Bobet
Emily Hainsworth
Sarah Ahiers
Sara B. Larson
Alyxandra Harvey
Brendan Reichs
Julie Mayhew
Julie Eshbaugh
Joy Preble
Ava Jae
Marissa Kennerson
Lyn Miller-Lachmann
Tobie Easton
Jodie Andrefski
Brynn Chapman
Lea Nolan
Emily Ross
Vicki L. Weavil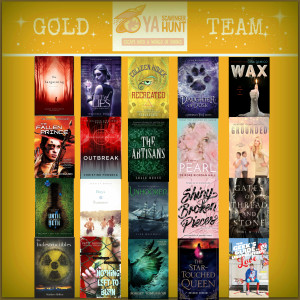 Colleen Houck
Jessica Brody
Roshani Chokshi
Matthew Phillion
Livia Blackburne
Christine Fonseca
Patty Blount
Lori M. Lee
Lisa Maxwell
Gina Damico
Sarvenaz Tash
Heather Young-Nichols
Lisa Amowitz
Amalie Howard
Pintip Dunn
Carly Anne West
Julie Reece
Dhonielle Clayton
Deirdre Riordan Hall
Brenda Drake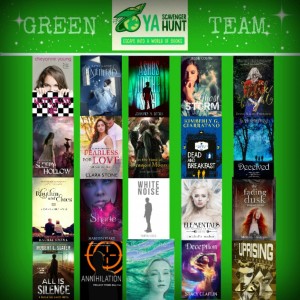 Dax Varley
Jenny Perinovic
Jessie Costin
Robert L. Slater
Sarah Neeve
Tanya Lisle
Katie Hayoz
L.A. Starkey
Michelle Madow
Stacy Claflin
Clara Stone
Kimberly G. Giarrantano
Marilyn Peake
Rachel Shane
T. H. Hernandez
Janet Lee Carey
Jennifer M. Eaton
Melisa Giorgio
Cheyanne Young
Lisa T. Cresswell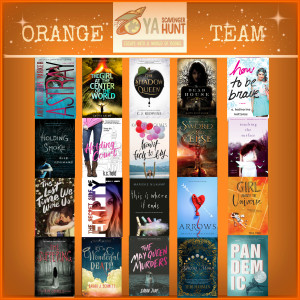 Paula Stokes
Kathy MacMillan
Sarah Jude
Elle Cosimano
C.J. Redwine
Maria E. Andreu
Kathryn Holmes
Daw Kurtagich
Leah Konen
Marieke Nijkamp
Yvonne Ventresca
Melissa Gorzelanczyk
K.C. Held
Sarah J. Schmitt
Rin Chupeco
Amy Christine Parker
Kimberly Sabatini
Austin Aslan
Teri Harman
E. Katherine Kottaras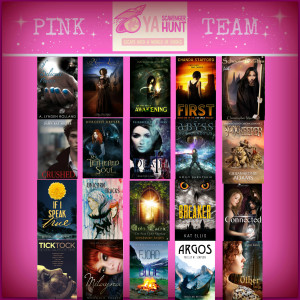 Stephanie Keyes
Julia Ember
Christopher Mannino
Nina Rossing
Kristi Helvig
Dorothy Dreyer
Dawn Rae Miller
Emily Skrutskie
Catrina Burgess
Karen Kincy
Elizabeth Holloway
Kat Ellis
Chanda Stafford
Jessica L. Brooks
Kat Stiles
Amy McNulty
Phillip W. Simpson
Michelle K. Pickett
A. Lynden Rolland
Gillian Bronte Adams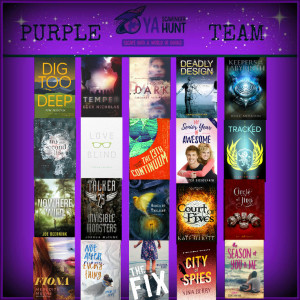 Faye Bird
Robin Constantine
Amy Allgeyer
Jolene Perry
Meredith Moore
Natasha Sinel
Caroline T. Patti
Erin E. Moulton
Jennifer Brody
Jenny Martin
Joe Beernink
Joshua McCune
Jennifer DiGiovanni
Kate Elliott
Beck Nicholas
Kassy Tayler
Lori Goldstein
Nina Berry
Michelle Levy
Debra Dockter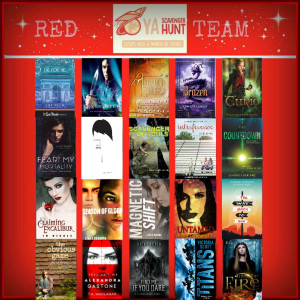 Amy Plum
LH Nicole
Beth Revis
Joshua David Bellin
Kelly Hashway
Victoria Scott
Becky Wallace
Rita Arens
Vicki Leigh
Michelle Andreani/Mindi Scott
Lisa T. Bergren
Kay Honeyman
Lucy D. Briand
Evangeline Denmark
Jeff Garvin
Madeline Dyer
Christina Farley
Kimberly Derting
T. A. Maclagan
Everly Frost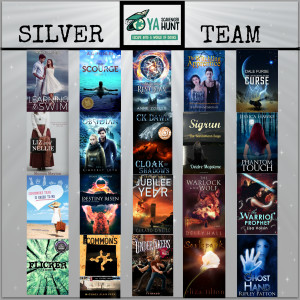 Ripley Patton
Hilary Thompson
Eliza Tilton
Delfy Hall
Annie Cosby
Michael Alan Peck
Dale Furse
Gerard O'Neill
Melanie Hooyenga
Anne Zoelle
A. G. Henley
Deidre Mapstone
Ty Drago
CK Dawn
Lisa Voisin
Kimberly Loth
Jessica Hawke
Meredith Zeitlin
B. Kristin McMichael
Shonna Slayton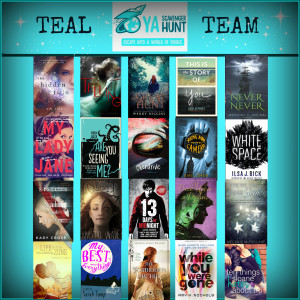 Adi Rule
Leo Hunt
Melanie McFarlane
Tera Lynn Childs
Wendy Higgins
Krystal Wade
Sharon Biggs Waller
Kady Cross
Beth Kephart
Liz Braswell
Cynthia Hand/Jodi Meadows/Brodi Ashton
Patricia B. Tighe
Dawn Ius
Darren Groth
Sarah Tomp
Amy K. Nichols
Emil Sher
Alexandra Sirowy
Brianna R. Shrum
Ilsa J. Bick
That's a lot of books!
So authors and readers, SAVE THE DATE for March 29–April 3, 2016!
For more information go to www.yash.rocks.