It's been a while since I've given away print copies of Flicker, so I decided to host a Goodreads giveaway — and it starts today! You need to have a Goodreads account, but then you just have to click to enter. Easy peasy! And, you know, add Flicker to your Want to Read shelf if you haven't already.
I've been pretty quiet about my writing lately but wanted to give you a brief update. I finished the final* draft of The Slope Rules at the end of May, and since then have been querying agents. I don't like to talk about it online because I think it's weird if agents I've approached look me up and then see this and we end up awkwardly pushing sand around with our toe because no one wants to make eye contact. So I don't talk about it. I haven't started a new project yet, mainly because of a family emergency (which I'll address in another post), but also because I'm trying to choose between two projects. As someone who has a heck of a time coming up with new ideas, it's a bit surreal to have more than one project competing for my brain space. I plan to flush out the outlines for BOTH ideas, then see which makes more sense at that time.
And finally — I have a new interview up! Mandy from the SCHS Best Books Blog was kind enough to not only write a lovely review, but she interviewed me, too! Read the interview here.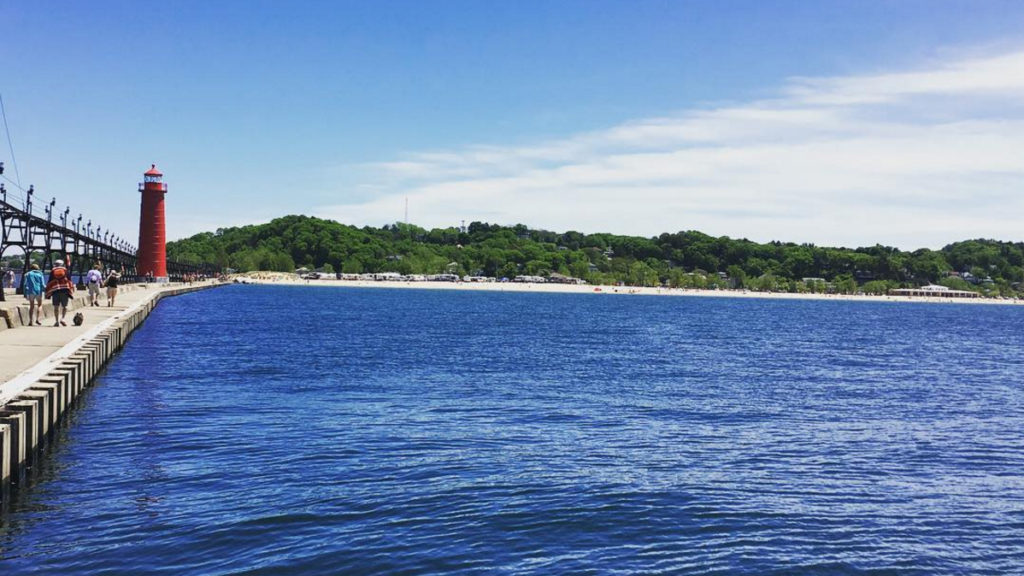 Other than that, I'm pretty excited for summer to finally be here. West Michigan is gorgeous all year round, but we really know how to do summer. I play softball two nights a week, golf at least once, and we bike and walk a lot in between. What are you most looking forward to this summer?