You still have a few days to enter to win a Kindle Fire from yours truly! No purchase is necessary — all you have to do is post a picture of the cover of Flicker (it can be a picture from online OR the print or digital book) near some trees and tag it with the hashtag #Flicker4Fire. Easy peasy!
See the complete rules on the Contest Page.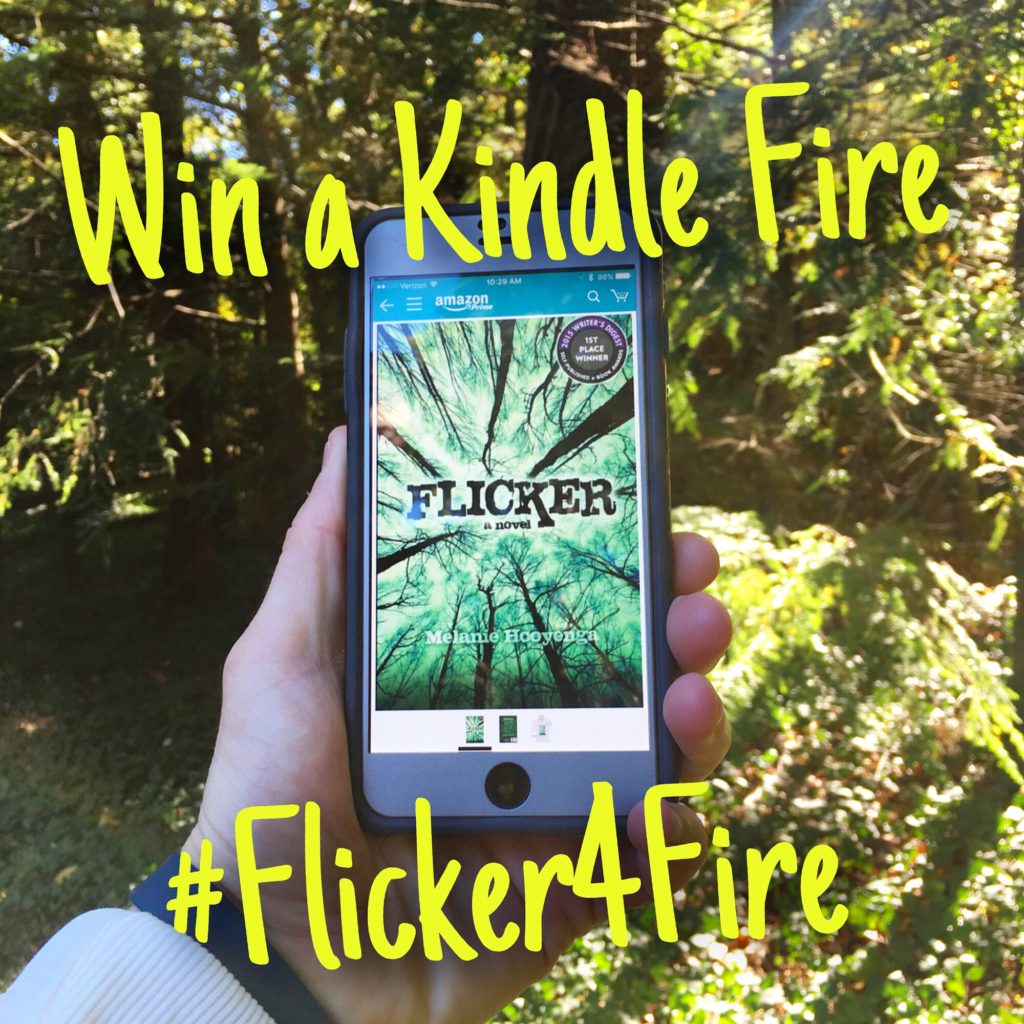 I'll also be at the Loutit Library this Saturday, Oct 15 from noon-4pm as part of their Local Author Fair. We'll be set up downstairs and I'd love to see you!
Then I'll be teaching a writing workshop at the same place three days later! Unleash Your Novel: Write, Edit, Go! Tuesday, Oct 18 from 7-8:30pm.
Save