Happy New Year! I hope everyone had a delightful holiday and is ready to tackle 2017. The holidays were bittersweet for me since we lost my sister last June, but I made it through and am eager to see what 2017 has in store for me.
I spend a lot of time on Instagram and have befriended a group of writers who regularly hold weekly or monthly themed challenges. Day three of the #IGAuthorLifeJan challenge (that's Instagram Author Life January for the hashtag newbies) was "Word for 2017". The past two years, I've focused on breaking and pushing out of my circle. I still think those goals are important and rather than choosing a new goal, I'd like to continue on this path.
To persevere, if you would.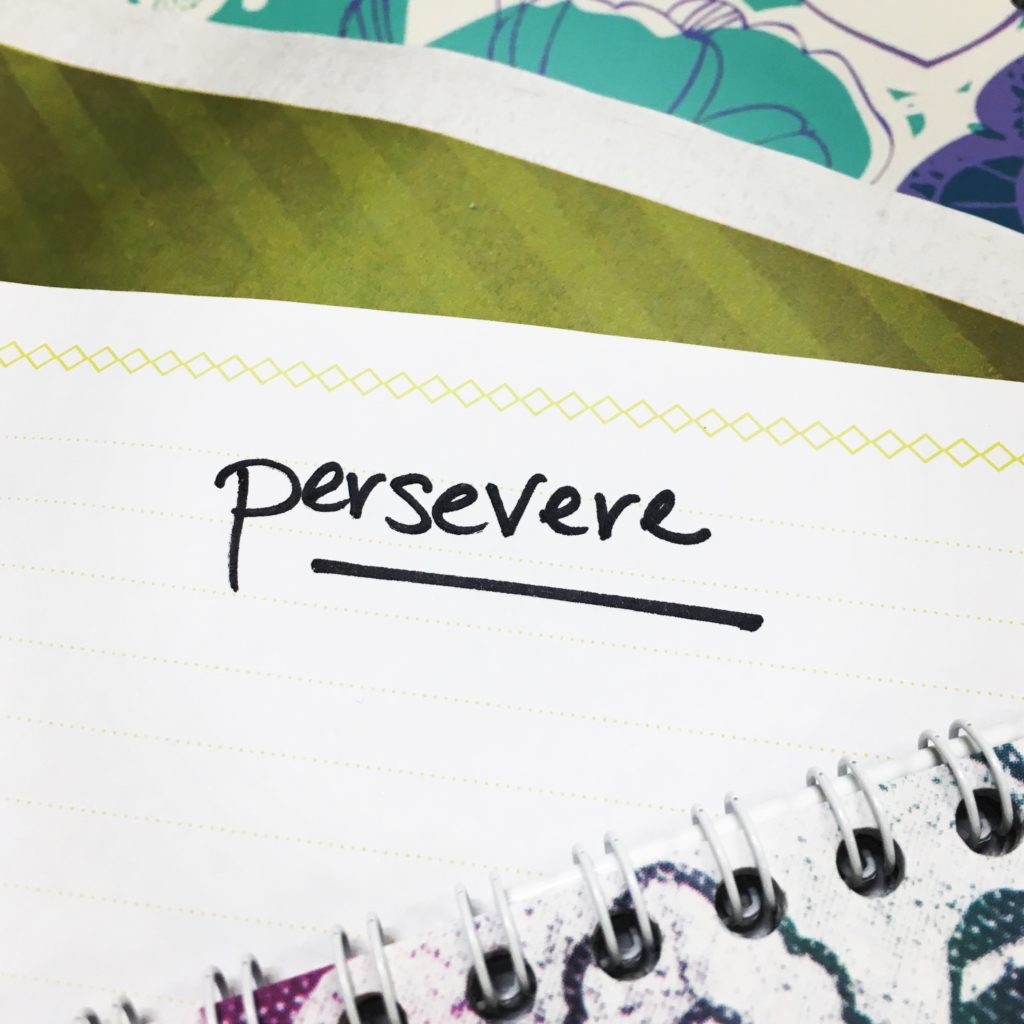 verb (used without object), persevered, persevering.
1. to persist in anything undertaken; maintain a purpose in spite of difficulty, obstacles, or discouragement; continue steadfastly.
2. to persist in speech, interrogation, argument, etc.; insist.
verb (used with object), persevered, persevering.
3. to bolster, sustain, or uphold.
I chose persevere, a word that — aside from looking less and less like a real word the more you look at it — represents continuing despite any obstacles or setbacks thrown in your way. 2016 threw a lot of challenges at me and I'm sure 2017 won't be easy either, but I plan to persevere. To continue to improve my writing and sales. To uphold my promise to love my husband and continue to enjoy our life in this beautiful place we call home. To persist despite the powers that be telling me no.
To persevere.
More to Come…
I hope to have a big announcement very soon, so stay tuned to this space. You can subscribe to my posts in the sidebar so they'll be emailed to you, AND you can sign up for my newsletter here: Sign Me Up!
Save
Save
Save
Save
Save