I'd like to introduce you to my latest novel, The Slope Rules!
Grease meets Mean Girls in this action-packed romance. Freestyle skier Cally accepted her fate as one of the guys—until she meets snowboarder Blake, who teaches her that sometimes a crash is just what your heart needs.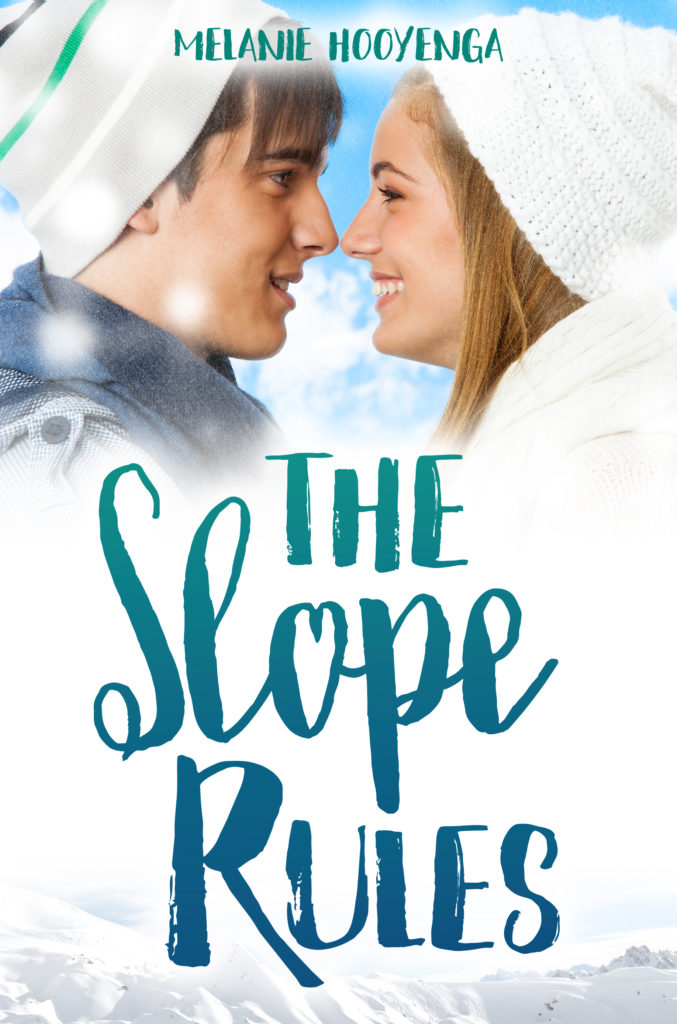 Fifteen-year old Cally accepted her fate as one of the guys, so when she meets Blake, a hot snowboarder who sees her for more than her aerials on the slopes, she falls fast and hard. But their romance can only last as long as vacation.
Or so she thinks.
A twist of fate—well, her Dad opening another brewery in a new town—lands her in Blake's school, but the charismatic boy she fell for wants nothing to do with her, and worse, the Snow Bunnies, the popular clique, claim her as their newest recruit.
Cally must learn to be true to herself—all while landing a spot on the ski team and figuring out who she is without her old friends. And when she finds out what Blake is hiding, she learns the rules on the slopes apply to more than just skiing.
And you can order it NOW!
The Slope Rules comes out February 24, but it's available for pre-order on Amazon TODAY! (other booksellers will be coming soon…) So why should you order it now instead of waiting for release day? Two reasons:
When you pre-order, it's automatically downloaded to your device as soon as it's available
The price is going up on February 24. Right now it's only $1.99 but it'll be $3.99 on publication day.
So what are you waiting for?

CLICK TO PRE-ORDER THE SLOPE RULES
But wait—there's more!
The Slope Rules Launch Party
If you live in the area, I'm having a launch party at my absolute favorite bookstore, The Bookman!

Wednesday, March 1, 2017
6–8pm
The Bookman
715 Washington Street
Grand Haven, MI 49417
You can RSVP on the Facebook event HERE. I'd love to see you!
The End
Phew! I've been sitting on this for a while and am so happy to finally be able to tell you about it!
Save
Save
Save
Save