…to preorder The Slope Rules at a discounted price! Right now it's $1.99 but this Friday — publication day — it goes up to $3.99 so grab it now!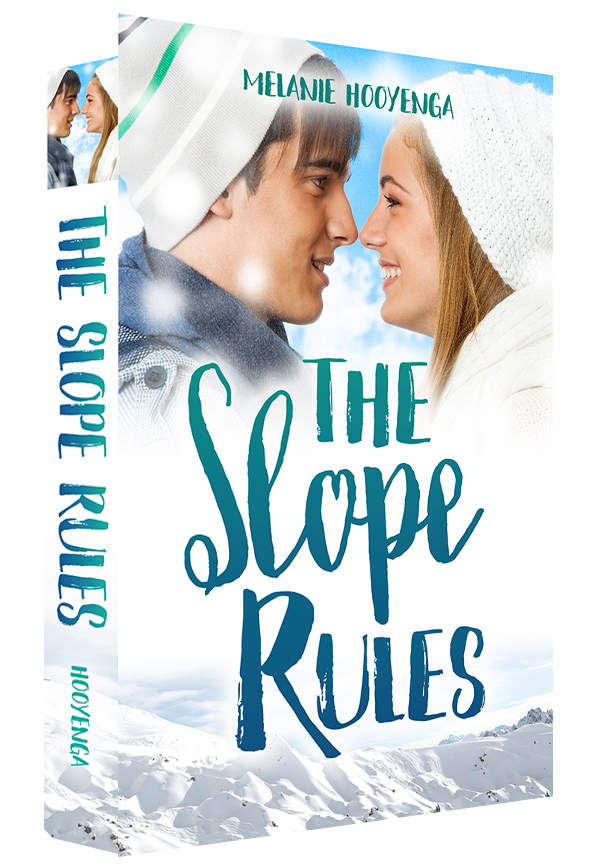 I sent out a couple dozen advanced copies and the reviews are starting to come in — and they're wonderful! I can't express how much fun this book was to write so to know people are enjoying it makes me very happy. Here's what a three people have already said:
"Cally, the main character, is a true role model for high-schoolers dealing with all the drama and difficult situations that come with that territory… And her boyfriend, Blake, is a lesson in how men should treat women. There is no Edward Cullen-esque overbearing protectiveness that teenagers could falsely romanticize. Best of all, through it all, Cally maintains an amazing relationship with her father." – Michelle
"This story is a perfect combination of GREASE meets MEAN GIRLS set on the ski slopes of Colorado…a great story about friendship, standing up for what you believe and following your heart!" – Kelley
"This was such a fun story with all the teenage drama and romantic thrills you could ask for. It also had some good twists, and lots of character development, especially for the MC." – Sarah
Squee! I'm hosting an online party on February 24 HERE, and a real-life party in Grand Haven on March 1 HERE. I'd love to see you in one or both places!
You can order your copy here:
Save
Save
Save