I was recently asked if there's an author, past or present, who inspired me to write. This falls into the "who's your favorite…" category, which is something I have a really hard time answering, so of course I took a long-winded approach to reply.
I've been a reader for 39 years—thank you Go, Dog, Go! for helping me learn to read—and my reading tastes have constantly changed since then. While I still enjoy an action-packed tale, the last book I read featuring a canine main character was Garth Stein's The Art of Racing in the Rain. (Be sure to bring tissues if you read it.)
A lot of my fellow writers can name an author who inspired them to become writers, or who inspire them to continue writing as adults. Neil Gaiman, Sue Grafton, Judy Blume… the names of these icons roll off their tongues without hesitation. But for me, it's a little more complicated. I have a hard time picking a favorite anything (those bank security questions are a nightmare), so since choosing ONE author who shaped me is nearly impossible, here's a quick run through my inspirations over the years.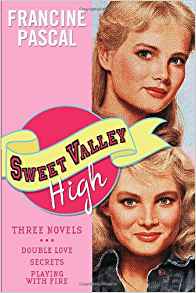 If you don't know the name Francine Pascal, you really missed out. Her Sweet Valley High books shaped my adolescence—much to my mother's dismay—and I spent hours devouring the stories of twins Elizabeth and Jessica and the boys that floated in and out of their lives. I soon moved on to mysteries and literary fiction, but I learned that capturing those moments of first love and first experiences can make your books addictive.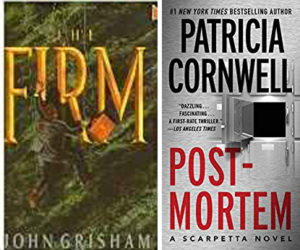 Next came John Grisham and Patricia Cornwell. I relied on my mother's extensive library from my teens through my early twenties, and they taught me about pacing, character development, and holding a reader's attention to the final page.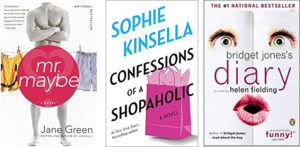 Chick lit became a thing in my mid-twenties, and the first books I purchased on my own were pink, hilarious, and sexy. Jane Green, Helen Fielding, and Sophia Kinsella became my idols. I saw myself in their well-meaning but bumbling characters, and learned that pulling from your own experiences can make a story ring true, no matter how ridiculous the situation.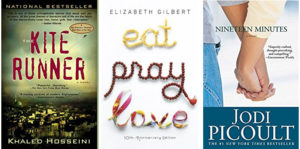 As chick lit faded, I bounced around the literary fiction world. Khaled Hosseini, Elizabeth Gilbert, and Jodi Picoult shared space on my shelf until the day I discovered young adult fiction. A certain vampire series was big around the time I came up with what would later become my first YA novel Flicker, and after ravaging those, I moved on to Lisa McMann and Jennifer Echols. Then Stephanie Perkins and John Green. Huntley Fitzpatrick, Maggie Stiefvater, Marissa Meyer… you get the idea.

Now that I'm immersed in the world of young adult, I continue to learn from my fellow authors and be amazed with the stories they write. I can only hope that someday a writer will look up to me the same way.
This post originally appeared on The Avid Reader.
Save
Save
Save