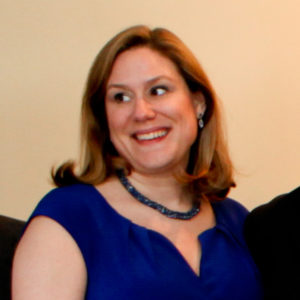 When my dad was diagnosed with thyroid cancer in March of 2014, we knew right away that he didn't have long to live. But when my sister was diagnosed with breast cancer that July, just two months after he died, there was never a doubt in my mind that she'd beat it.
Our parents are supposed to die before us. As much as we dread that day — and sadly, it comes much too early for too many — our siblings live in that same invincible bubble that we like to imagine protects us. We may get sick or injured, but we always bounce back.
And she did — at first.
Chemo led to radiation and a lumpectomy. Good tests led to bad. Bad led to good. Then bad again. But I never doubted that she'd make it through.
She was my sister.
She had to.
Then the floor dropped out from beneath us again when my brother was diagnosed with inoperable pancreatic cancer in April.
A month later my sister went on full-time disability — around the two-year anniversary of our dad's death — and I was forced to accept this new reality. That this time I wasn't getting my way. They figured she had a few months left and she planned to spend that time with her husband and three children and any friends and family who could visit. But once again fate had different plans. On June 2nd I awoke to news that she'd passed overnight, surrounded by her children and husband.
I never got to say goodbye.
I did tell her of my plan to get a tattoo honoring her — something we'd talked about doing for our dad but never did — and she adamantly insisted I do no such thing. (I still plan to.) That last visit was the closest to normal I'd had with her in almost a year and I remain grateful for that quiet afternoon we had together. We didn't talk about anything grandiose; we talked like we had all the time in the world.
Since then there have been moments when I reflexively reach to call her, to share a story that only she will truly appreciate. As anyone who's lost a loved one will tell you, the brain and heart sometimes refuse to accept that this person — this being — who has been a part of you for your entire life has ceased to exist. But I carry with me all the things she's taught me over the years, and now, if you'll indulge me, I'd like to share them with you.
Things I Learned From My Sister

When a recipe calls for cheese, always double or triple the amount

Forget throwing noodles against the wall to see if they're done — throw them on the ceiling

Cracking an egg over your older sister's head while she's studying will REALLY piss her off

Barbies shouldn't go in the microwave

If you're going to use a bed sheet to sneak out of a second-floor window, be sure it's anchored well

Drink one glass of water for every alcoholic drink

Only get a store credit card if they give you something in return

Pay off debt with interest first

Never buy retail

No matter how badly you mess something up, it can always be worked out

Don't let people count you out

The best part of cribbage is the conversation

Laughter is never inappropriate

Stick to your principles, no matter what anyone else says

Your actions are what people will remember about you the most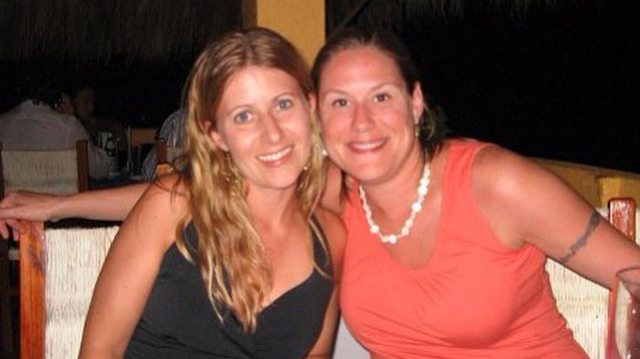 I still get angry when I see breast cancer commercials, and I've nearly unfriended people who've asked me to join the "fun game" of posting something silly to raise awareness for the disease that's possibly the most well-publicized form of cancer on the planet. My sister will forever be 45 years old and it pisses me off that she doesn't get more. That my brother-in-law doesn't get more. That her children's lives changed forever at ages 20, 22, and 27.
But she wouldn't want me to be angry. "What's the point?" she'd ask. There are bigger things to worry about.
My sister is who I turned to for advice and now I find myself wondering how she'd handle something, or what she'd say, or how hard she'd laugh with me. I know she'd be proud of her children, at how they've carried on without her. I see her when I'm with them, and as much as it pains me to know life is going on without her, I know she wouldn't want it any other way.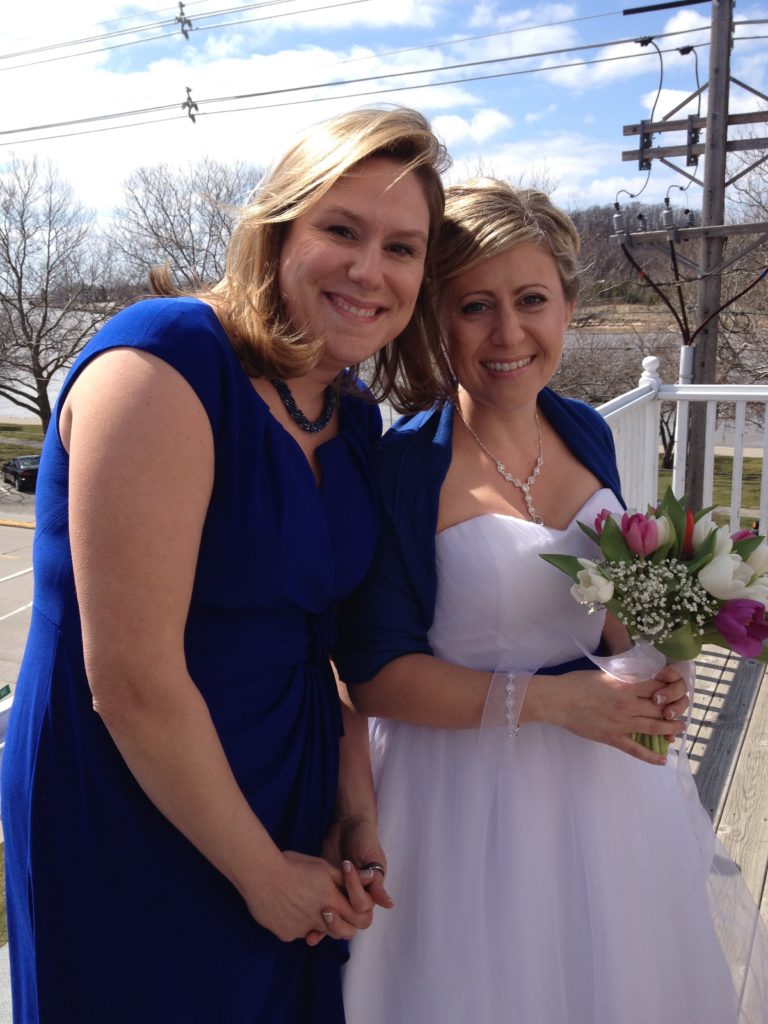 I can't believe an entire year has passed. Lately I've felt like it's just starting to hit me that she's gone, and I guess I have the rest of my life to get used to it. My brother is still hanging in there, but at the time I'm writing this, it's not looking good.
When she died, I never allowed myself to grieve because we needed to focus on my brother. At the time, I described it like getting to the end of a roller coaster but when you pull into the station they say, "nope, you've got one more round," and it pulls out of the gate again. I fear we're approaching the end of the ride — again — and I'm not sure what happens when we finally get off this god-forsaken roller coaster.
For those wondering about me, two things: First, thanks to second marriages and adoption, I'm not blood-related to my dad, sister, or brother. My brother and I were adopted in different marriages, so my sister is the only one carrying my dad's genes. Second, I had a ridiculous amount of blood work done last summer (7 vials of blood, if I counted correctly right before passing out) and all it told me is I should keep taking the vitamins I already take and I'm allergic to the things I know I'm allergic to. But no life-threatening illnesses, as of yet. It brings a small measure of peace for me and my family, but it doesn't erase the fact that for the first time since I was five, I'll soon be an only child again.
If you know how to come to terms with that, I'd love to hear it.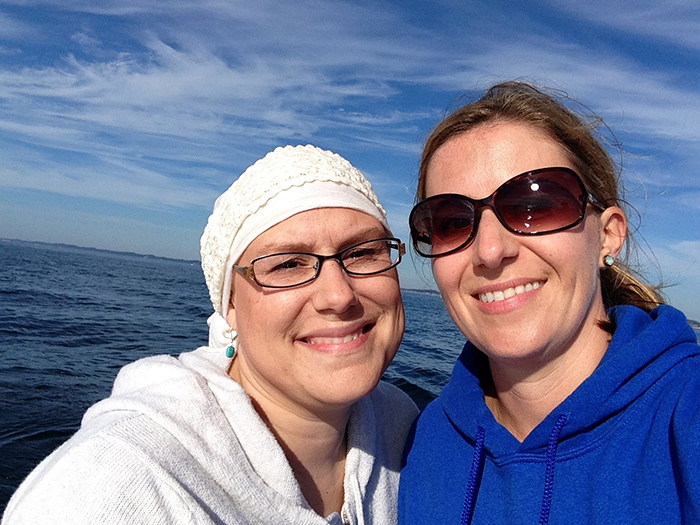 Save
Save
Save
Save
Save
Save
Save
Save
Save