I'm being very good. I haven't opened my wip yet. I really really want to, but I said I'd let it sit for two weeks and I'm determined to do that.
In the meantime I've started brainstorming the plot for book two. My plan is to have synopses ready for books two and three when it comes time to query book one. The one I haven't even read yet. What can I say? I'm a planner. I haven't written any notes yet, but it's percolating.
In the meantime, I've prepped my laptop for some serious work. I think you all know I'm a Mac baby at heart and while I love the freedom my laptop gives me, I despise that it's a PC. Well, I've fixed that.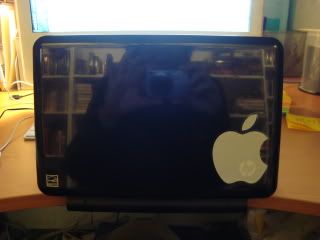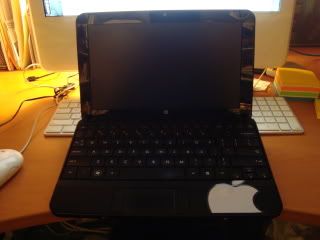 I cannot tell you how happy this makes me. And no I don't have too much time on my hands.