Do you hear that? It's the slow moan of thousands of writers as they prepare for the most ridiculous writing competition of the year!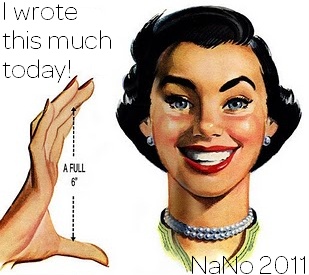 Yes, I'm doing it again.
I'd originally planned on writing a sci-fi young adult idea that's been bouncing around in my head, but I've decided to write the sequel to Flicker, tentatively titled Fracture. I'm not completely sold on the title, but it works for now.
My lovely friend Stacey has created NaNo buttons for writers to post on their blogs, websites, or wherever. This one is my favorite.
So who's with me? Do you already have a plot or are you throwing caution to the wind and pantsing your novel?