I bought a lawn mower!
This is the Brill 78371 Razorcut 38 15-Inch Reel Push Lawn Mower. My coworker has a similar model (same brand) and has shared all the pros and cons. The biggest pro: it's quiet and eco-friendly. The biggest con: it doesn't cut the grass super short and you have grass droppings.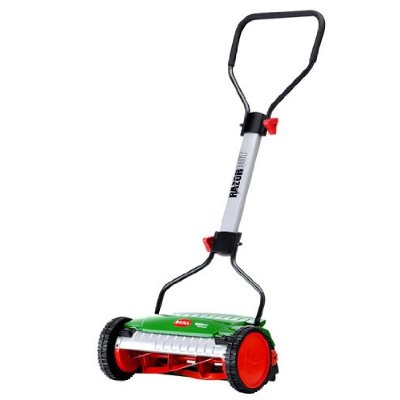 Best of all, it's entirely human powered so there is no risk of blowing myself up with gasoline or electrocuting myself by running over a cord. (Did you know some electric mowers have cords? That seems like a very moronic idea.) AND I can get a workout while mowing!
Stay tuned for pictures of the actual machine and me using it!