I'm so excited! I haven't bought new furniture since 2005, and that was a couch that I was coerced into and never really liked. But THESE! These I love.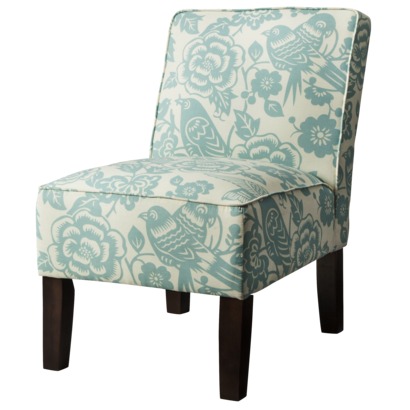 One chair will go in the bedroom, while the other will be the office chair. It's not the most convenient desk char, but who actually sits at their desk anyways? (besides my darling who eats his breakfast there while checking sports scores…) BONUS: we'll have extra seating when necessary and — gasp! — if we ever have a larger living room we'll have a matching set.
Best of all, I got them at Target for half the price I've seen listed elsewhere.
What do you think? I won't mind if you copy me — they ARE fabulous.