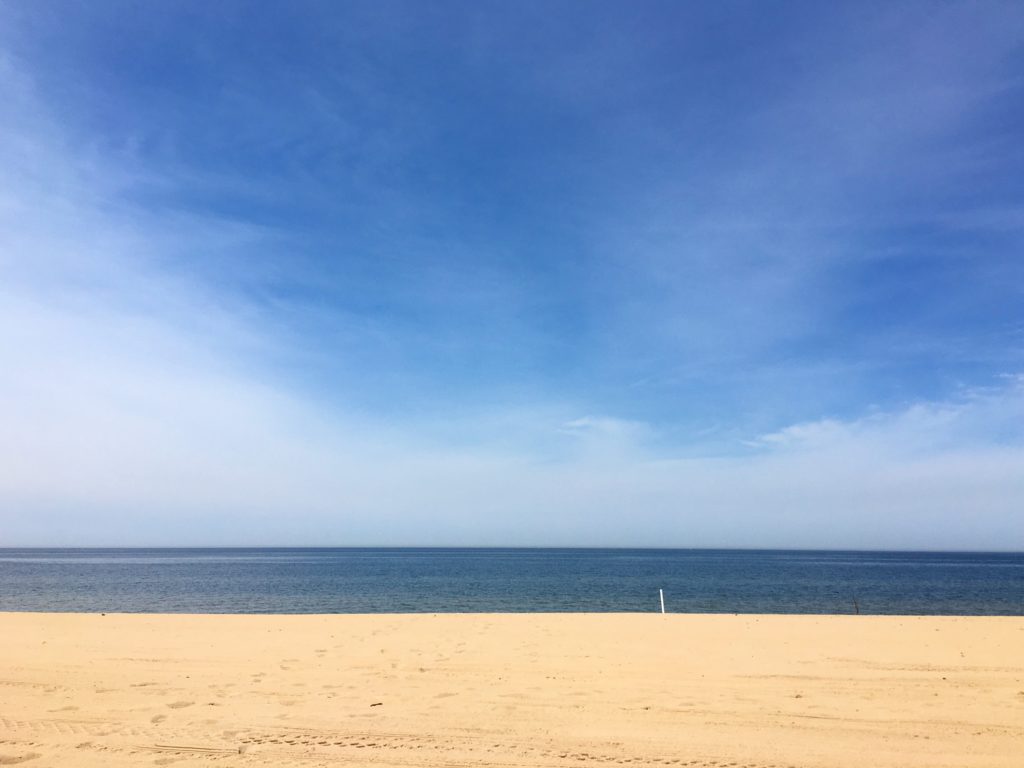 The past month has been crazy – both personally, professionally, and writerly – and while it's (mostly) all good, my body has reached a breaking point (headaches, shoulder & neck knots, inability to stay awake – FUN STUFF).
Typically I rejuvenate by spending time at Lake Michigan. We live a 10 minute walk from the closest access point and I work on the channel that empties into the lake, but construction has blocked off my normal route and busy evenings have prevented us from taking our longer walks. Every day I leave work and gaze longingly at the mouth of the Grand River, then turn onto the side street that leads me home.
Today at lunch I decided I'd had enough. I drove around the giant orange and white signs declaring ROAD CLOSED* and parked at the city beach long enough for a few cleansing breaths and a quick picture. I would have preferred to plop in the sand next to the couple who brought beach chairs, but for today, this is enough.
Where do you go when your body and mind need a reboot?
*There's a reason I have an SUV. Also, you can still legally get to the city beach, it's just tricky to turn around after that point.