It's that time of year! The leaves are turning, pumpkins are being carved, and writers across the internet are gearing up for National Novel Writing Month. For those unaware, NaNoWriMo (or NaNo, as it's affectionately called) is a annual competition to write a 50,000 word novel in one month. The average novel is closer to 80,000 words, so "winning" doesn't always mean having an actual completed novel, but it's a fun way to crank through a first draft.
Now I realize some of you may be thinking that NONE of this sounds like fun, but I've competed 5 or 6 times — won twice, including for Flicker — and the part I love is the camaraderie with other authors. The best part of NaNo for me is it's taught me over the years is what kind of writer I am.
I need an outline
I can write 1000 words in 45-60 minutes (lunch break) when I'm on a roll
When I hit the point where I need to stop (around word 1005), I need to STOP. Nothing else will come from that writing session, although sometimes I can squeak out another 500 words later in the day
Starting is the hardest part for me. I don't have a set of ideal conditions required to write, but I often have a list of things I want to finish before sitting down with my laptop. Once I sit down I'm usually good
What has NaNo taught you?
Let me know in the comments if you're competing this year. Good luck, and be sure to buddy me — I'm melaniehoo. And this is what I'll look like for the next month: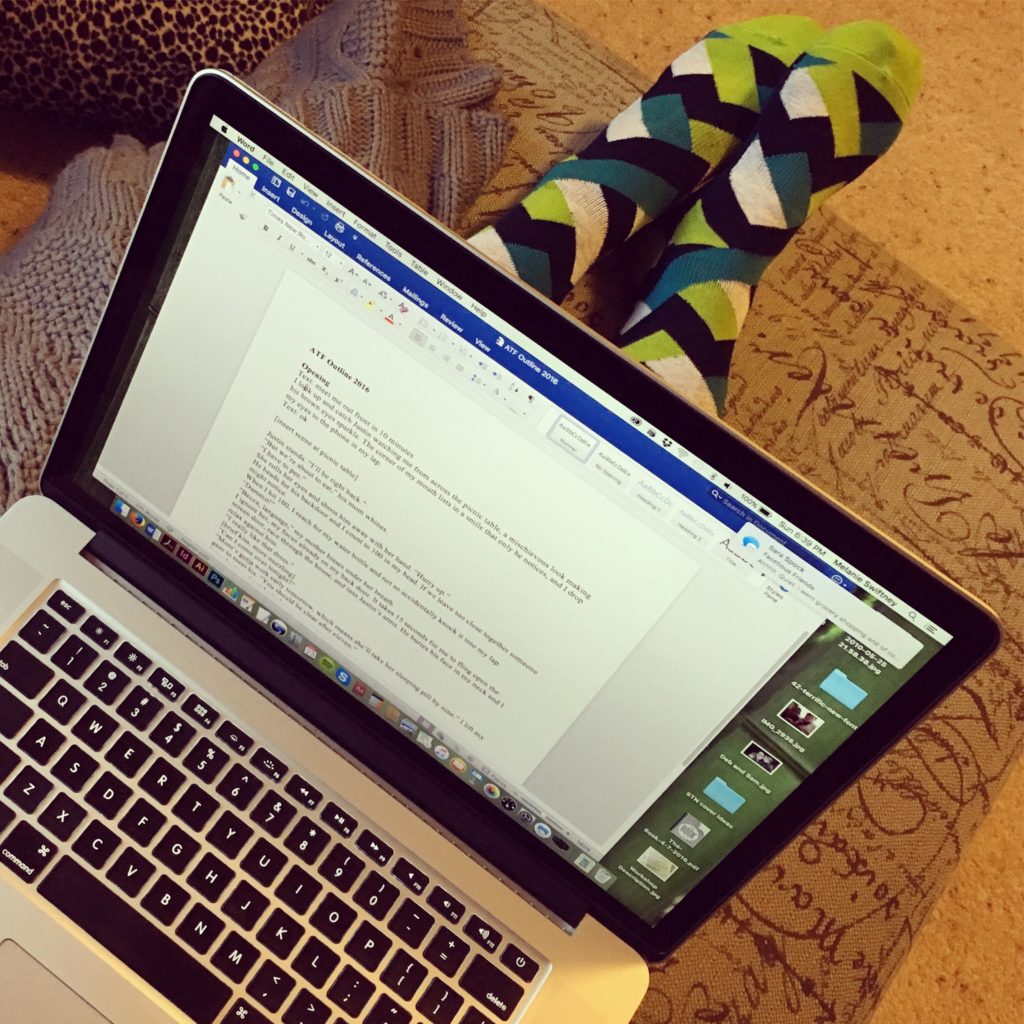 Save