Welcome to YA Scavenger Hunt! This bi-annual event was first organized by author Colleen Houck as a way to give readers a chance to gain access to exclusive bonus material from their favorite authors…and a chance to win some awesome prizes! At this hunt, you not only get access to exclusive content from each author, you also get a clue for the hunt. Add up the clues, and you can enter for our prize—one lucky winner will receive one book from each author on the hunt in my team! But play fast: this contest (and all the exclusive bonus material) will only be online for 72 hours!
Go to the YA Scavenger Hunt page to find out all about the hunt. There are nine contests going on simultaneously, and you can enter one or all! I am a part of the SILVER TEAM—but there is also a blue, gold, green, orange, pink, purple, red, and teal team for a chance to win a whole different set of books!
If you'd like to find out more about the hunt, see links to all the authors participating, and see the full list of prizes up for grabs, go to the YA Scavenger Hunt page.
SCAVENGER HUNT PUZZLE
Directions:
Below, you'll notice that I've hidden my favorite number. Collect the favorite numbers of all the authors on the SILVER team, and then add them up (don't worry, you can use a calculator!).
Entry Form:
Once you've added up all the numbers, make sure you fill out the form here to officially qualify for the grand prize. Only entries that have the correct number will qualify.
Rules:
Open internationally, anyone below the age of 18 should have a parent or guardian's permission to enter. To be eligible for the grand prize, you must submit the completed entry form by APRIL 3, at noon Pacific Time. Entries sent without the correct number or without contact information will not be considered.
SCAVENGER HUNT POST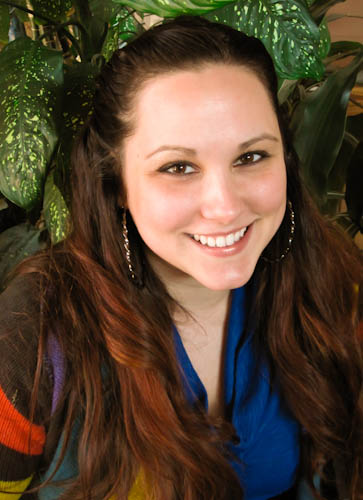 Today, I am hosting Eliza Tilton on my website for the YA Scavenger Hunt! I didn't know Eliza prior to the YA Scavenger Hunt but she's very nice and helped me not once, not twice, but THREE times in trying to figure out how this scavenger hunt works. As a thank you, you should totally check her out! (In a non-creepy way, of course.)
Eliza graduated from Dowling College with a BA in Visual Communications. (That's what I studied too!) When she's not arguing with excel at her day job, or playing Dragon Age 2, again, she's writing. Her stories hold a bit of the fantastical and there's always a romance. Her YA Fantasy series, THE DAATH CHRONICLES, is published by Curiosity Quills Press.
Find out more information by checking out her website or find more about Eliza's book here!
EXCLUSIVE CONTENT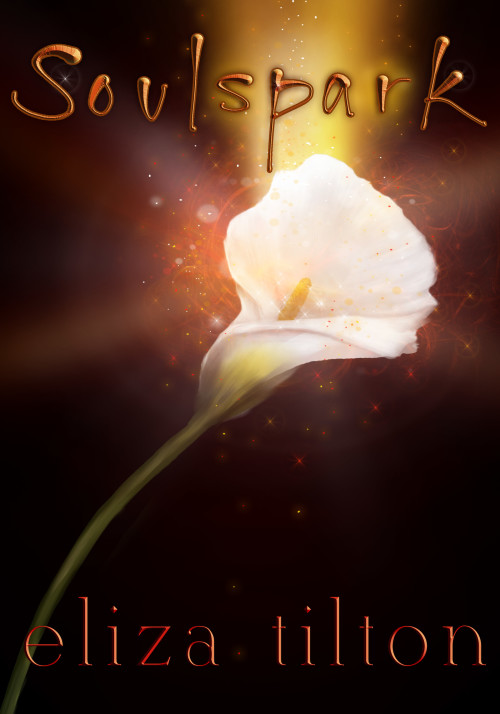 Dealing with the loss of her mother, seventeen-year-old Jessica Stone tries to find an escape from pain by secretly medicating herself with Xanax, but the anxiety increases, crushing her and her grades.
If someone wanted to know what my heart looked like on paper Soulspark is that book. One of those stories you write because you have to, not because of trends or publication goals.
Many things inspired this book: my love of fast cars, the town I grew up in, fluffy cats, good boys and bad girls. This board has teasers from the book, along with pictures that remind me of the people, places and moments.
I hope you find your own inspiration. Create a board on home, fashion, even exercise. Pinterest is that one place where you can explore and imagine.
Follow Eliza's board Inspiration board for the novel Soulspark on Pinterest.
And don't forget to enter the contest for a chance to win a ton of signed books by me, Eliza, and more! To enter, you need to know that my favorite number is THREE. Add up all the favorite numbers of the authors on the SILVER team and you'll have all the secret code to enter for the grand prize!
BUT THAT'S NOT ALL
You can enter to win a signed copy of FLICKER here on my site!
a Rafflecopter giveaway

DON'T FORGET TO CONTINUE THE HUNT
To keep going on your quest for the hunt, you need to check out the next author, Michael Alan Peck!