**THE SCAVENGER HUNT IS NOW CLOSED**
Welcome to YA Scavenger Hunt! This bi-annual event was first organized by author Colleen Houck as a way to give readers a chance to gain access to exclusive bonus material from their favorite authors…and a chance to win some awesome prizes!
At this hunt, you not only get access to exclusive content from each author, you also get a clue for the hunt. Add up the clues, and you can enter for our prize—one lucky winner will receive one book from each author on the hunt in my team! But play fast: this contest (and all the exclusive bonus material) will only be online for 120 hours! (That's this Sunday!)
Go to the YA Scavenger Hunt page to find out all about the hunt. There are seven contests going on simultaneously, and you can enter one or all! I am a part of the GREEN TEAM—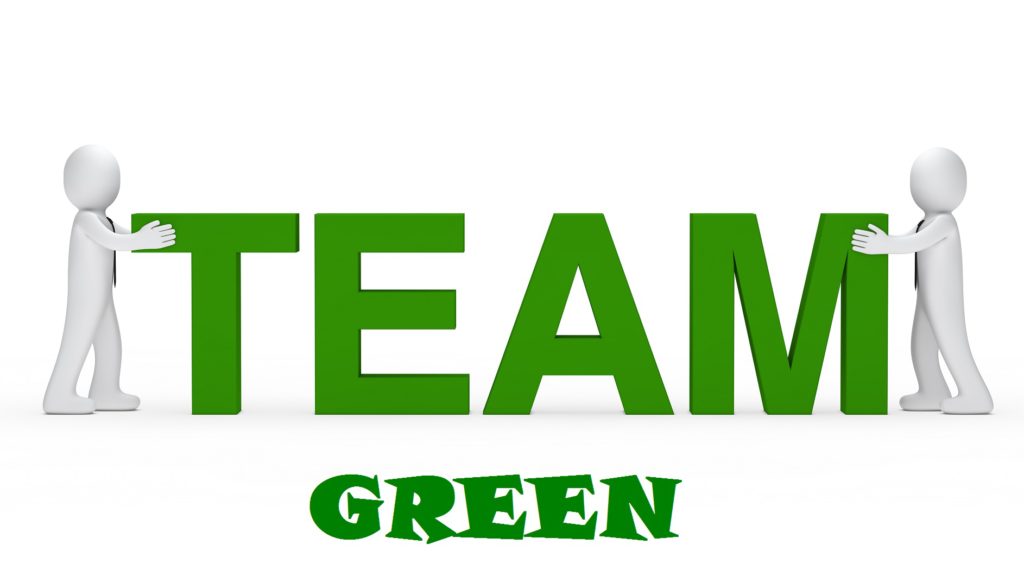 —but there is also a RED, BLUE, ORANGE, GREEN, GOLD, PINK, & PURPLE TEAM (each with 20 authors). Enter each of those for a chance to win a whole different set of books!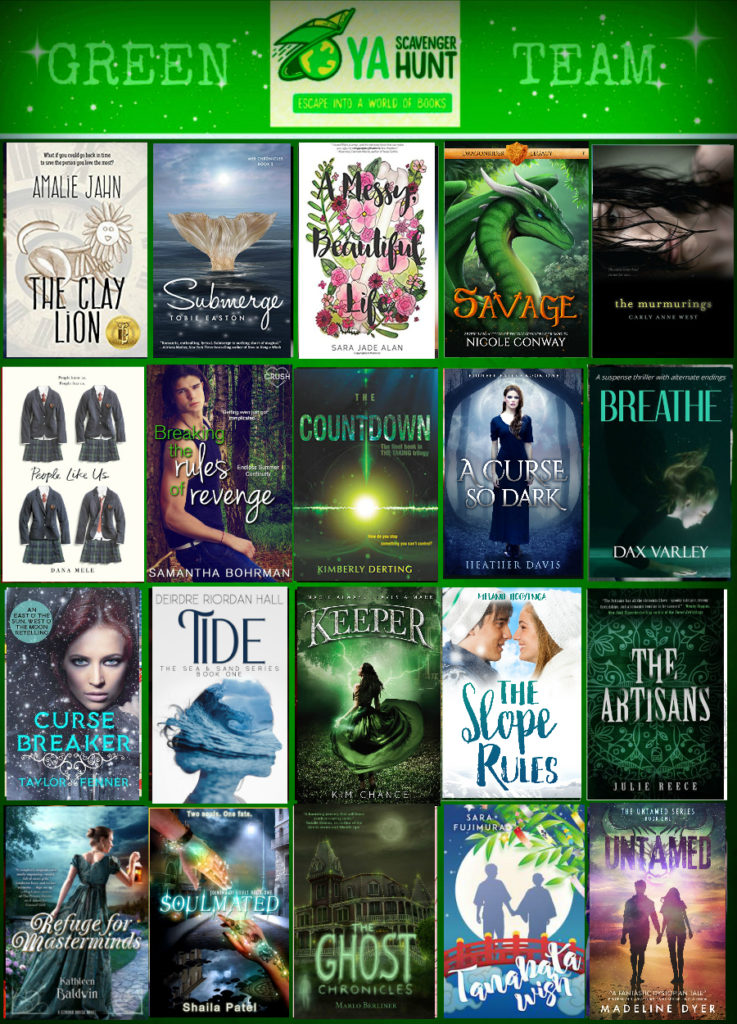 (I totally just figured out that we're the green team because our book covers are all green-toned. They don't call me Swift for nothing! Because my married last name is Swiftney…)
If you'd like to find out more about the hunt, see links to all the authors participating, and see the full list of prizes up for grabs, go to the YA Scavenger Hunt page.
Scavenger Hunt Puzzle
Directions: I've hidden my favorite number below (not very secretively). Collect the favorite numbers of all the authors on the GREEN TEAM, and then add them up (don't worry, you can use a calculator!).
Entry Form: Once you've added up all the numbers, make sure you fill out the form here to officially qualify for the grand prize. Only entries that have the correct number will qualify.
Rules: Open internationally, anyone below the age of 18 should have a parent or guardian's permission to enter. To be eligible for the grand prize, you must submit the completed entry form by SUNDAY, OCTOBER 8 at noon Pacific Time. Entries sent without the correct number or without contact information will not be considered.
Say hello to Carly Anne West!

Carly Anne West is the author of YA novels THE MURMURINGS and THE BARGAINING, and a slew of other weird short stories. She lives near Portland with her family and a dog big enough to ride. Find out more information by checking out her website or find more about the her book THE MURMURINGS here! (and check out the blurb below)
Everyone thinks Sophie's sister, Nell, went crazy. After all, she heard strange voices that drove her to commit suicide. But Sophie doesn't believe that Nell would take her own life, and she's convinced that Nell's doctor knows more than he's letting on.
I don't know about you, but that looks—and sounds—amazing.
Exclusive Content
Are you ready for a sneak peek? Here's a deleted scene from THE MURMURINGS: (Be sure to scroll to the bottom to get my number and find the next blog to visit.)
*****
There was this Palo Verde tree that grew unruly in our backyard. Normally a tame kind of tree, Aunt Becca used to say ours was the only Palo Verde in Arizona that refused to believe it was a tree at all. It looked more like something out of a dark, twisty fairytale, with acid green branches and roots that erupted from the ground, making games impossible to play around it. Nell and I each had scars we could attribute to our rogue tree.
But we loved it.
The trunk had a hollow near its base, and Nell made me believe it was a portal to the center of the earth. From there, the possibilities were endless.
We were Goddess Warriors emerging to save the world from damnation.
We were dragon riders sent by our evil lord to wreak havoc on the lowly humans.
We were cursed fairies forced to live in exile by a spiteful wizard.
The tree's hollow was our gateway to every dream we could concoct, every escape from a world where Mom drank her reality away and Aunt Becca did what she could to piece a new one together for us.
One day, though, that all changed. Nell was probably nine or ten, and I was waiting for the day's adventure to be announced. It was always Nell who chose. She sat by the hollow of our special tree while I dug grooves in the ground near its roots.
"Desert Monsters," I suggested.
"We did that last time," she said.
"Tree witches!" I shouted.
"C'mon," Nell rolled her eyes. "Get more original."
"Then you come up with something."
"If you'd be quiet!" she scolded.
I sat, wounded, digging my stick harder into the dirt while Nell meditated by the hollow.
It was only after I heard her breath quicken that I looked up.
Her eyes were wide, her mouth set halfway open, as though she'd tried to scream, but something had stolen her voice. Her hands had drawn up on her knees, fingers bent like the roots of the tree she sat beside. She was so still, I thought maybe the game had already started, except that I could see her hair vibrating under her quietly trembling  body.
"Nell, stop playing," I said, wanting to be offended, but something about the way she looked terrified me.
"Nell, stop it!"
Only her eyes moved, and they moved so slowly, I almost couldn't tell. After what felt like forever, she locked eyes with me, and while I couldn't understand it then, I realized later what she wanted.
She was begging me to help her.
"Nell, I'm going to get Mom," I said, part threat and part offer, because she still hadn't moved, and every time I looked at her hands all bent up like that, I thought of how Grandma had looked that time she had a stroke and her fingers twisted at every joint like breaking twigs.
And suddenly, just as quickly as it had started, whatever had tormented Nell left, and her hands and shoulders relaxed. She stopped shaking. Her eyes, though, stayed wide.
"You didn't hear it?"
She asked me like she already knew the answer, but she didn't just ask. She pleaded. She was begging me to understand.
Years later, I hate myself for saying no. Even though I hadn't heard what she heard – not yet, anyway – I knew even then that I'd let her down. I'd told her the truth, and in doing so, I'd abandoned her.
After that day, we stopped pretending to be creatures who lived in that tree. After that day, it was just a Palo Verde, and Nell was just my sister, just a beautiful poet, just a girl whose mind was as wild and gnarled as the roots that disrupted our backyard world.
*****
And don't forget to enter the contest for a chance to win a ton of books by me, Carly, and more! To enter, you need to know that my favorite number is THREE. Add up all the favorite numbers of the authors on the green team and you'll have all the secret code to enter for the grand prize!
Continue the Hunt
To keep going on your quest for the hunt, you need to check out the next author, Diedre Riordan Hall!
Save
Save
Save